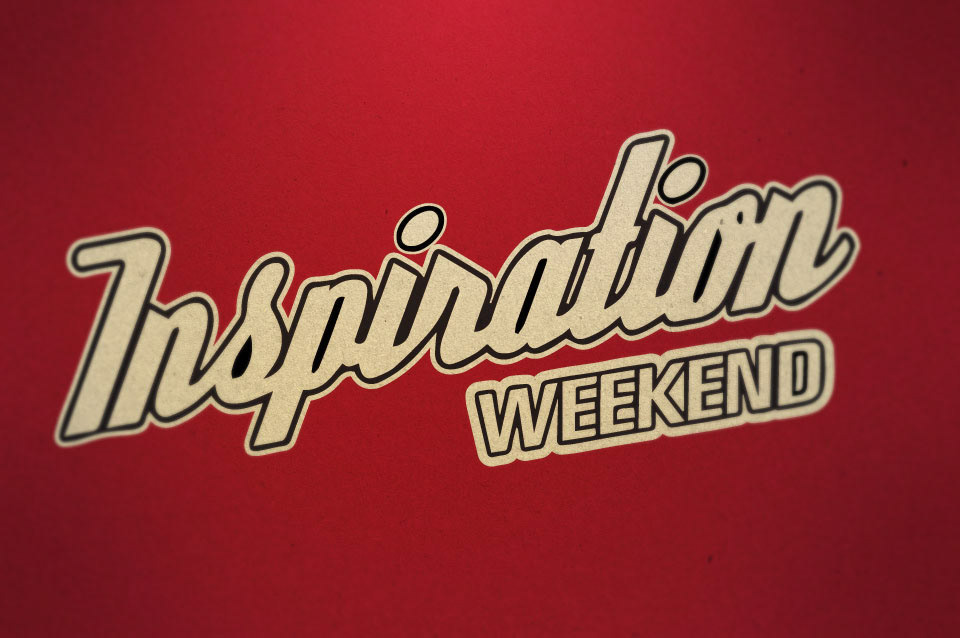 In Collaboration with Natalia Eristavi
Inspiration Weekend, a local event in the City of Orange, is an annual swing dance event that prides itself in having live jazz, top notch dance instruction, wild and crazy parties, and some of the most inspiring dance competitions. The organization was looking for a design that represented the youthful excitement of Lindy Hop and served as an iconic representation of both the dance and the event. 
PROCESS & SOLUTION:
A classic dance deserves classic design. Scrounging through archives of vintage photography the team found inspiration from Life Magazine's August 23rd (1943) issue of Whitey's Lindy Hoppers Leon James and Willa Mae Rucker.  This iconic photo was the perfect symbol of Inspiration Weekend's values and personality. The only regret was that there were not enough shirts printed to meet the demand.