Poster and Flyer Design for Va! Va! Voom Burlesque Show in Los Angeles. This show is all about Burlesque in a way that many people have never seen, sometimes cliche, often risque but always full of humor, rhythm, and talent. Many of the acts are inspired by vintage music and hot jazz. Design inspiration came from the Jazz Era and specifically from an illustration from the 1930 Follies poster. The design, as well as the show, is a tribute to the style and attitude of the Jazz Era, Jazz Dancing, and Burlesque Dancing. 
In order to create a more unique look we needed to avoid visual cliches that we found of other burlesque promotional material. I found opportunity to set this show a part by pursuing a more illustrative approach. Many other shows chose to play up the sexuality of burlesque but I chose to push the talent, individuality, and skill of the dancers to the forefront to create something that is more liberating, athletic, rhythmic, hot and classy.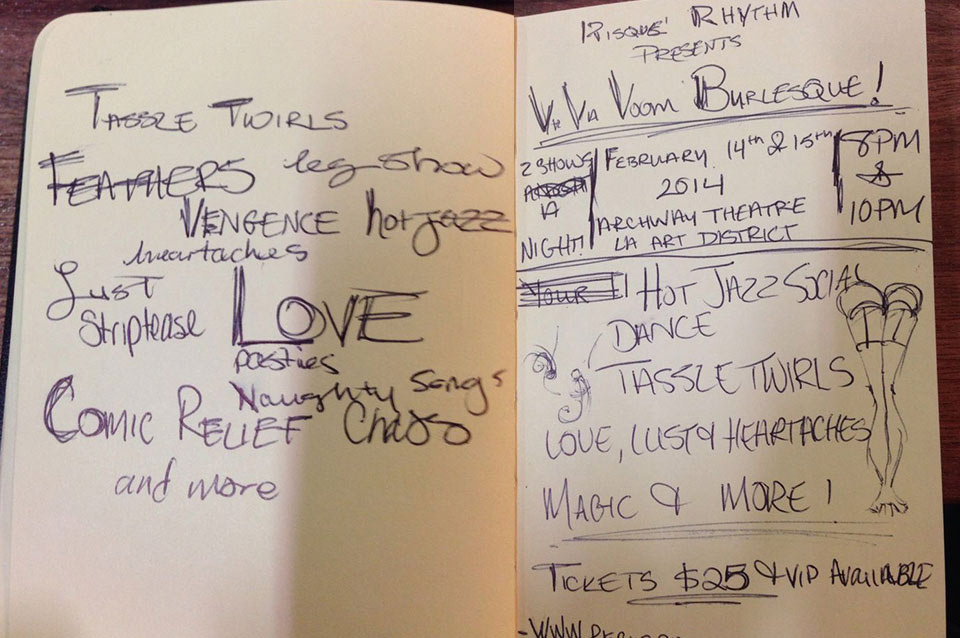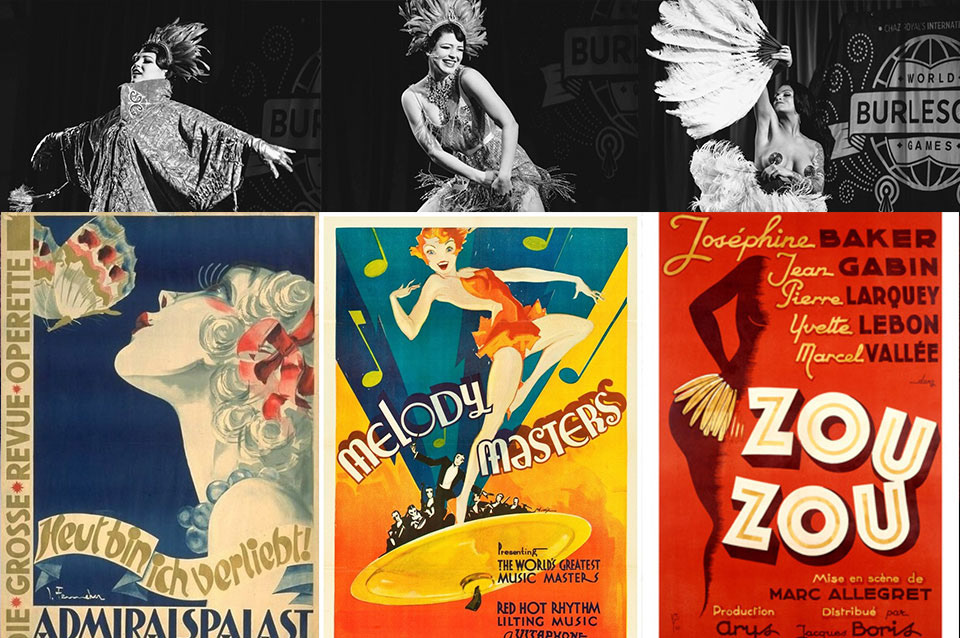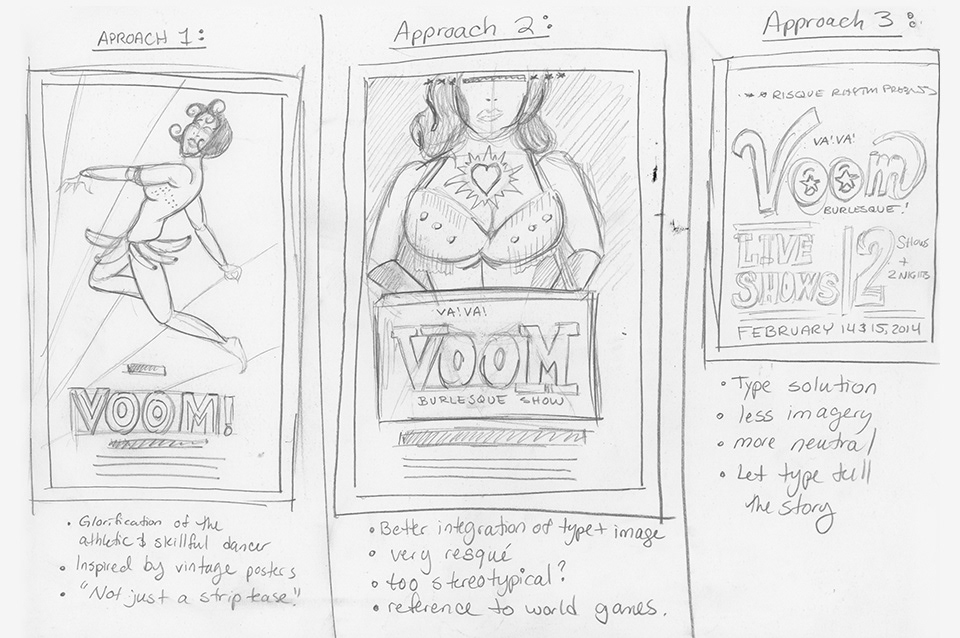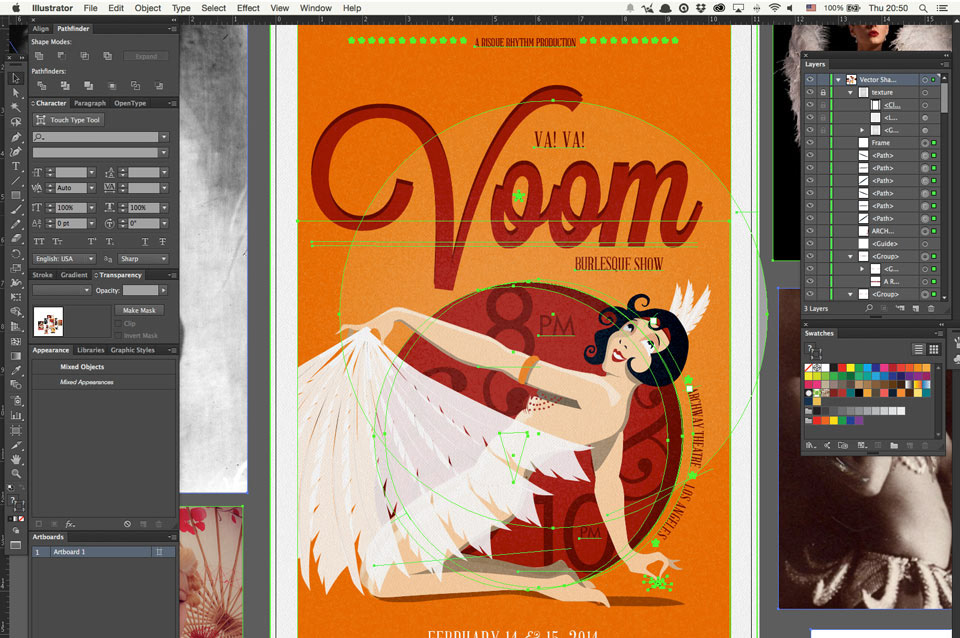 After the client chose a direction it was time to jump on the computer. Once in Illustrator, I further experimented on the computer and discovered an approach that implemented more of the visual elements from the photos from the world Burlesque Games and discovered a way of incorporating type and image while adding visual harmony.