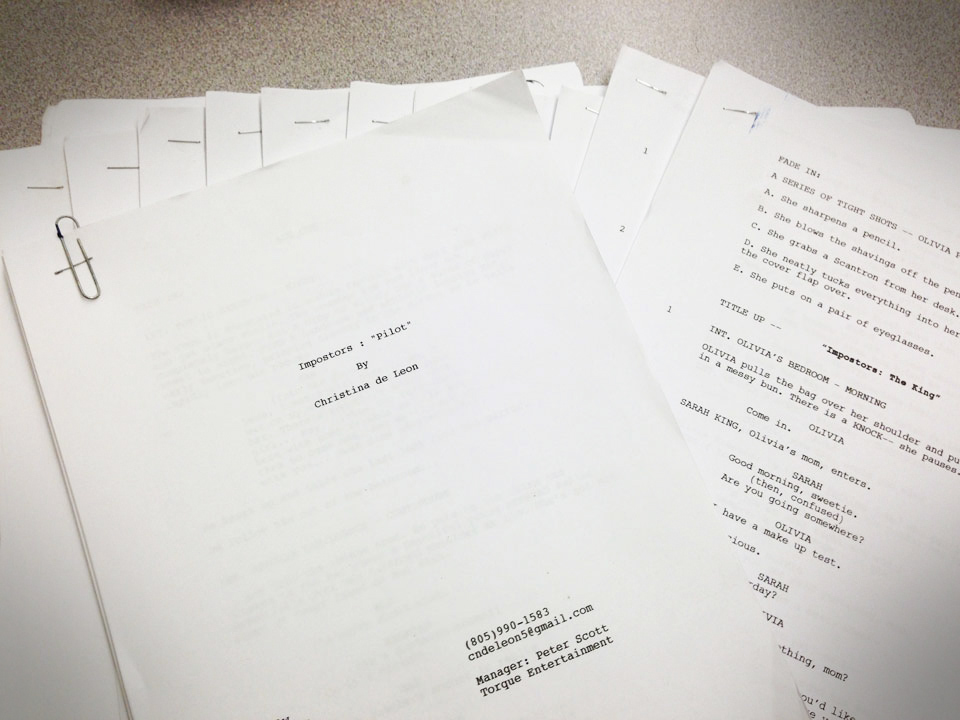 In Collaboration with Bryan Ku, Gabe Ferreira, Jenny Famularcano,  and J. Alexander Diaz
Screenwriters Christina de Leon and Katy Lee Harper came to the Branding Workshop with a stack of scripts and a dream of creating their web-series. Their main focus was to gain much needed funding to make their dream a reality.
The team at the Branding Workshop was tasked with creating an visual identity system for Imposters TV  to help the writers pitch their idea to producers and to launch a successful Indigogo campaign. 
Deliverables included a brand concept, logo, marketing collateral, pitch packette, show swag, website & content hub, and a title sequence.
The team began the process by reading and discussing elements from the story.
Plot, characters, and theme were carefully considered in order to push forward and better understand what we would ultimately achieve. Confident, we began the research process and presented a mood board to the clients who carefully chose which images they felt best represented the tone look and feel of the story. We were then able to begin sketching concepts and ideas. This process led to an exciting direction that represented characters that were delicate but deadly. Reaching a solid direction we could extend the branding to all deliverables.