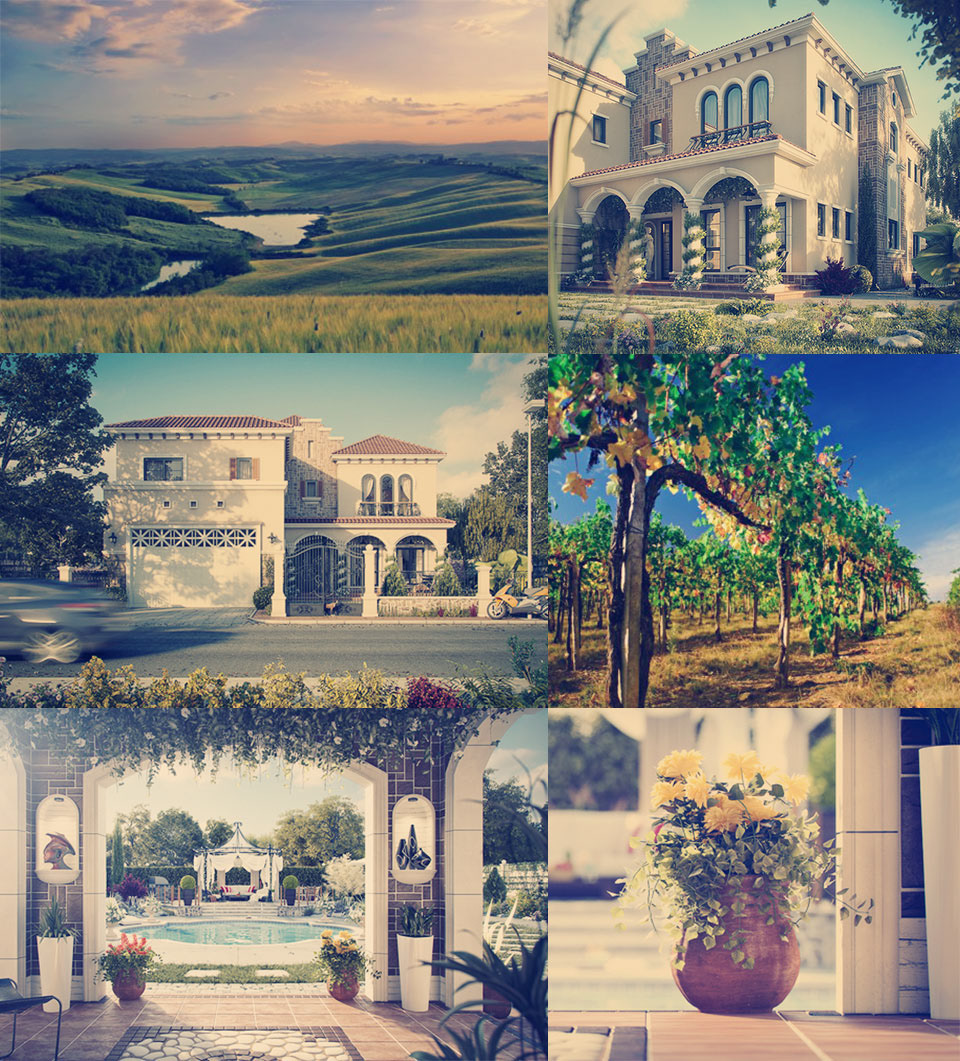 AuTerre is  latin for "earthy." This company manages properties with investments across the greater Orange County area.
Their needs included a logo that is distinct and trustworthy and its applications. The mark was to invoke feelings of safety, trustworthiness, and tradition. The founders of the company were particularly inspired by the tradition of Mediterranean architecture and culture. 
Research was particularly important in this project in order to achieve the specific aesthetics the client was after. Something new and fresh was in order. The first step was presenting a moodboard and image selection to the clients, after which the sketching process could begin. Over a hundred thumbnails and logo explorations were generated before a clear direction could be discovered.