Commissioned by a husband dealing with the loss of his wife of 50 years, this book is a celebration of life for the friends and family of Nora Mary Spillane, a dedicated mother wife, and beloved friend who died prematurely of cancer. The mission was to focus on the warmth, love, and elegance of Nora's life, rather than the enormous feeling of losing a loved one and to find those elements and bring them together in a way that brings comfort and closure to those loved her. 
The solution was create a book with a very real and tactile experience. The needs of the project lead to the crafting and assembly of a handmade book. Ideation included sketches and layouts on paper and led to digital mockups in Adobe InDesign and involved a tremendous amount photo editing including restoring severely damaged photography.
The production came together with a nice textured paper (Reeves BFK - hand-cut sheets), handmade artist paper with gold ink, and a mixture of full bleed images and photos pasted in album fashion. An illustrated dropcap on the cover served as the final cornerstone of the project and provided a nice link from the exterior to the beautiful photography inside.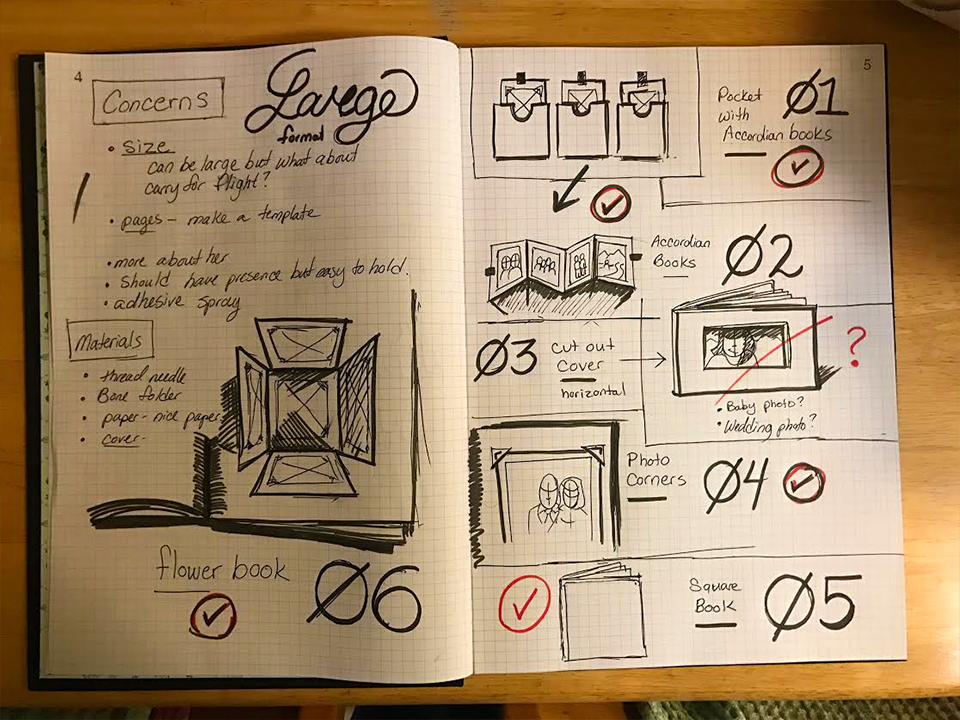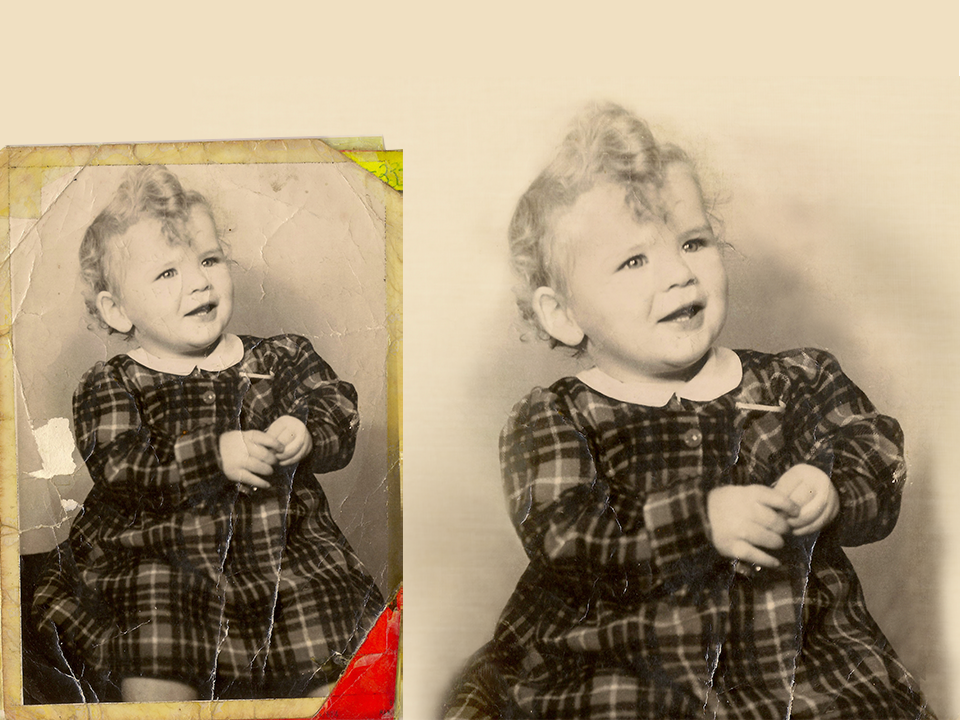 Photo Edits: Before and After severe damage to photos.